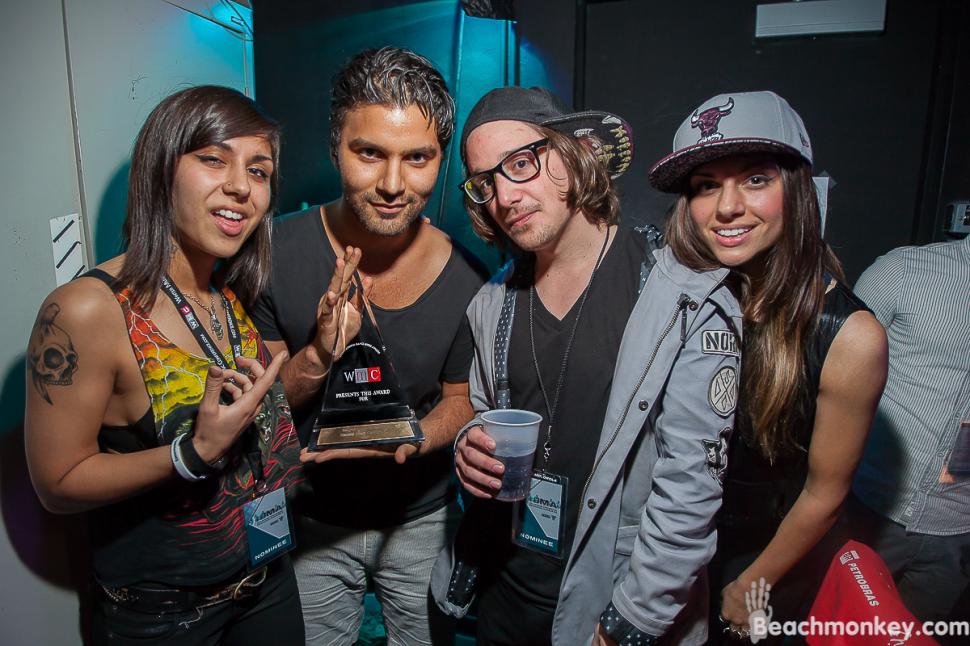 The Yousaf sisters are dressed in black when we meet at the lounge of a hotel on Manhattan's Lower East Side; Yasmine is wearing a tank top and harem pants, Jahan in a skirt with boots and tights. You'd hardly expect them to be mistaken for dudes. But as members of electronic music group Krewella, they actually get that a lot.
Just the other day, when the two were hauling their luggage through security at an airport, an employee noticed the Krewella stickers on Yasmine's bags and thought aloud, "I almost went to go see him."
Without revealing her identity, Yasmine was quick to correct him. "Oh, I thought it was a dude," the security worker replied.
Nope.
Jahan and Yasmine don't really take offense if people perceive Krewella — a name that popped into Jahan's head when she was writing lyrics in 2007 — to be a guy, a girl or a group of guys. Fans who like their metal-influenced, bass-driven music enough to go to a show or watch a music video will see Krewella is a mixed-gender group, or, as Yasmine puts it, "just three kids, hanging out."
They simply hope it's a good surprise when fans realize that Jahan and Yasmine are female DJs who contribute to the group just as much as their third, male, member, Kris Trindl, aka Rain Man.
"I think when we first started DJing, it was a little different. And I feel like people didn't take us seriously," Yasmine said, playing with her now empty to-go cup of tea. "Because the first thing you think about is like oh, girl DJ — heh — she's in like a bikini while she DJs, you know, like some stupid shit like that."
"Or like I bet a dude does all the work," Jahan said, jumping in.
"People still say that about Kris," Yasmine added, "which is a bummer because we're all a group and we all put our work in."
For the ladies of Krewella, along with the numerous other female DJs making waves in the electronic dance music (or "EDM") industry, excelling in what is notably a male-dominated world is not without difficulty. Male DJs tend to headline at music festivals and top dance music charts compiled by Billboard, U.K.-based DJ Mag or the more dance music-conscious Resident Advisor. An analysis published by Female Pressure, an international collective of female artists, illustrated the disproportionate showing in its March report: In the past year, 10 percent of performers at music festivals around the world were female, and women comprised only 9.3 percent of artists listed on music label rosters.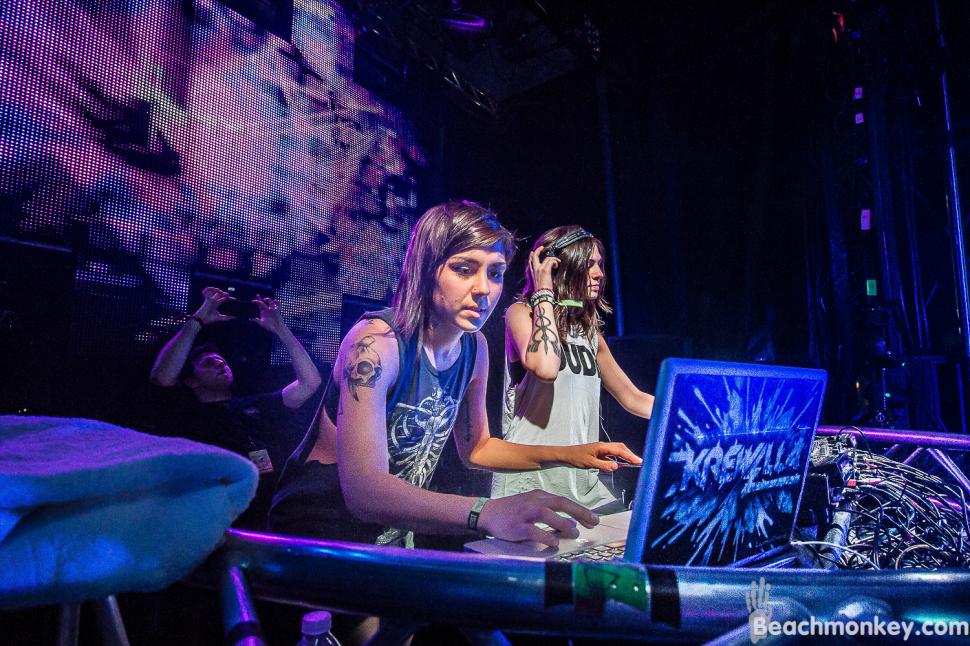 Click here to read the rest of the story