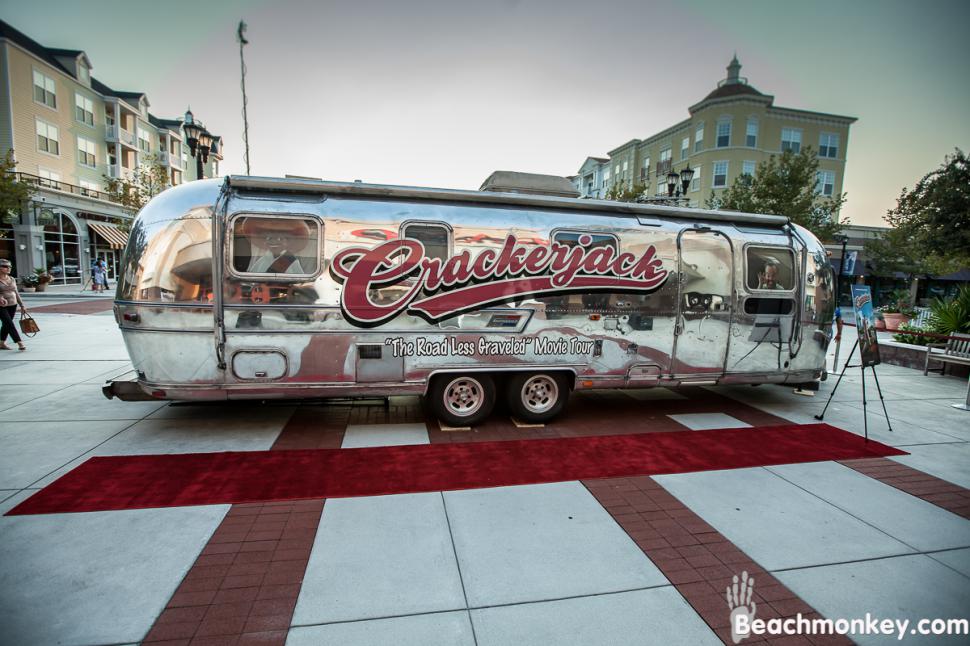 The world premiere of "Crackerjack the Movie" took place Thursday night, September 12th, 2013 at Grand 14 Theatre at The Market Common in Myrtle Beach, SC USA. Over 300 people viewed this southern comedy narrated by Jeff Foxworthy.
The story, written and directed by Bryan Coley, was about Bill "Crackerjack" Bailey who has been dating his girlfriend, Sherry, for more than 20 years. Rather than deal with problems of love and marriage, he spends his whole life playing softball.
After the movie, there was a question/answer period for the cast and crew. This was followed by an after party at Gordon Biersch.
The cast in attendance were: Bryan Coley (Writer, Director, Producer), Wes Murphy (as CJ), Bethany Anne Lind (as Sherry), L. WARREN YOUNG (as Paul), Phillip DeVona (as Boomer), Rob Bouton (as Ray), Lynne Ashe (as Donna) and Avery Rutzen (as the Sun Scout).