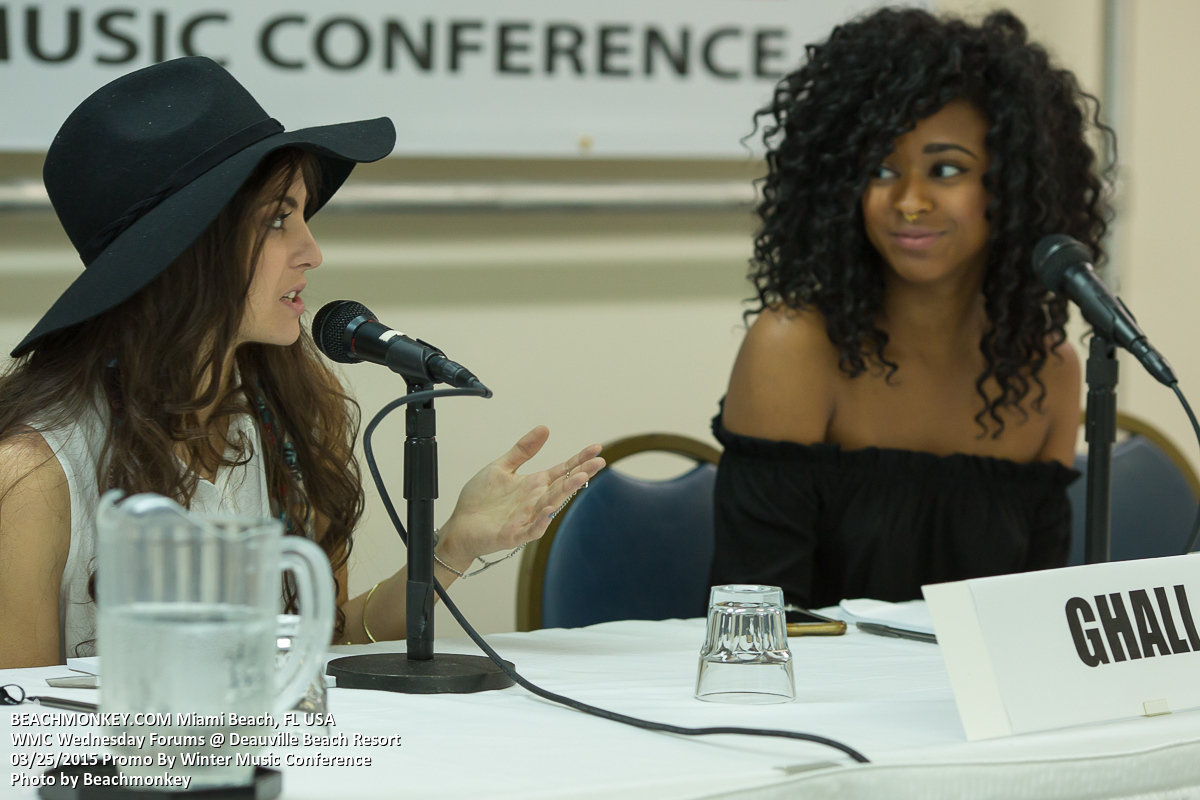 From the Dance Floor to the Runway: Fashion & Music was one of the forums during Winter Music Conference 2015. Ria Michelle and Xenia Ghali led a lively conversation on the importance of style for EDM professionals, and the role of EDM for designers when they show their collections. Beachmonkey's Mickey Weems continued the conversation with DJ Xenia about music as a runway accessory, fashion-music icons, and when to wear a meat dress.
Photo: Panel on fashion, with Xenia Ghali and Ria Michelle. Photographer: Beachmonkey
Weems: Tell us about Xenia Ghali.
Xenia: I am a female Producer-DJ signed to Pitbull's label Mr 305. I am originally from Athens, Greece and now living in New York. I released my debut single with Mr. 305 titled "Broken" featuring Katt Rockell in the summer of 2014. "Broken" has an extremely fashion oriented lyric video that really shows how involved my brand is with fashion. I am currently about to release my second single, "Get Dirty" featuring the iconic Wyclef Jean. I am actually at WMC promoting the single with Wyclef while also doing a couple of gigs and presenting an award at the IDMAs. Now I am working on the music video as well as live shows and a tour schedule for the summer.
Weems: Congratulations! Let's talk runway and the mood a DJ can set. How do you match music with a runway show?
Xenia: Fashion is more closely associated with dance music than with any other genre of music. When models walk down the catwalk, there's a flow. The four to the floor beat in dance music is like a heartbeat and is a perfect rhythm for a catwalk.
The designer's vision and aesthetic should really dictate the soundtrack and the music should be a part of the show and experience. If I am DJing a fashion show, first thing I look at is who the designer is and what the concept and vibe of the show and the collection is. If the designer is edgy, for example, I'll go for a rock vibe. If the designer is chic, I go funky.
Weems: What is your favorite designer-artist collaboration?
Xenia: Hands down favorite was Yves Saint Laurent x Daft Punk. Those suits were to die for and for anyone who hasn't seen the Yves Saint Laurent x Daft Punk campaign you can see the suits in their 'Get Lucky' music Video with Pharrell Williams.
Weems: The greatest fashion extreme?
Xenia: Lady Gaga in a meat dress went very far left, but it just seemed natural. Do whatever you want as long as it's who you are.
Weems: Could I get a Seven Best Dressed from you?
Xenia: Pharrell, Steve Aoki, Pitbull, Beyonce, Justin Timberlake, Gwen Stefani, MIA.
Weems: And a 7 Most Fabulously Dressed as well for those artists who are willing to go out there?
Xenia: Lady Gaga, Madonna, Rihanna, Jessie J, Michael Jackson, Daft Punk, David Bowie.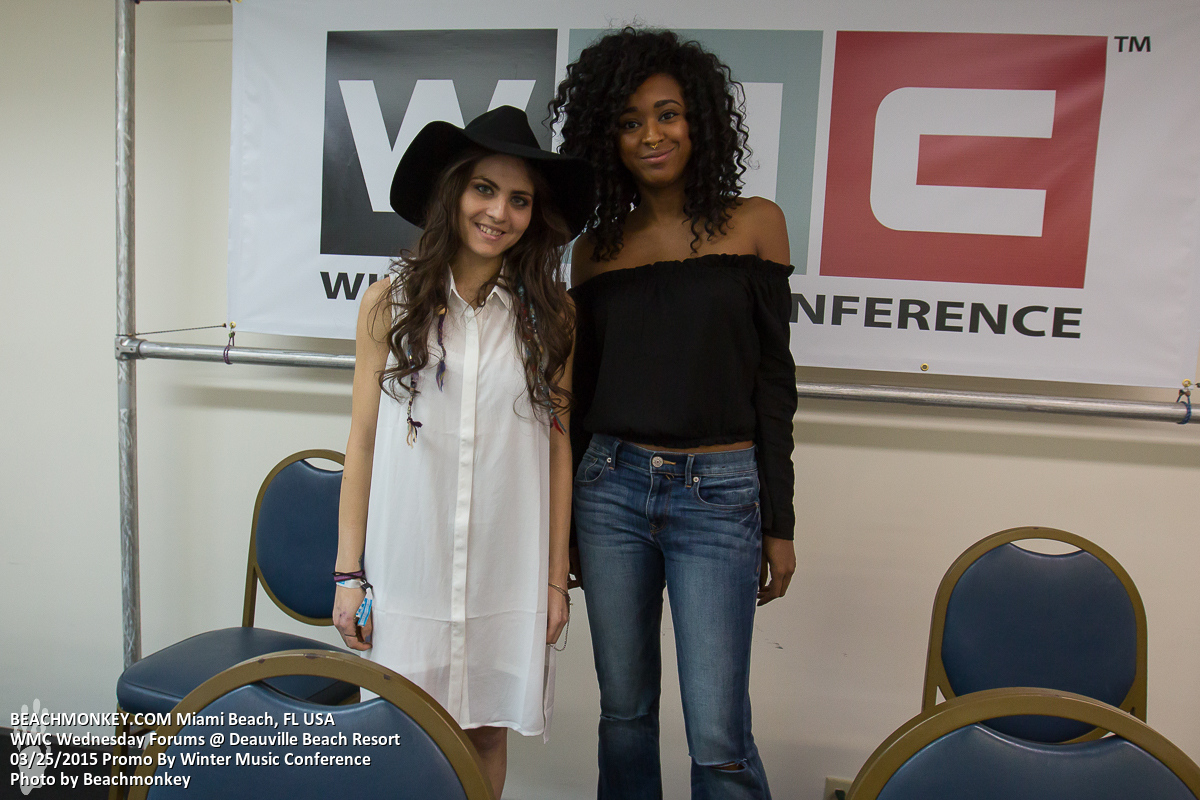 Xenia and Ria. Photo: Beachmonkey
Weems: The last word: what is your advice for EDM professionals?
Xenia: Don't try too hard. Be yourself and don't be afraid to express yourself. As a DJ and an artist, having a trademark or an established 'look' is very important for branding and standing out. For example my fashion trademark is custom made hand accessories and custom made headphones. They are carefully designed and made by my stylist and my jeweller according to my outfit, the event and the occasion. Being a Producer and DJ, I heavily rely on my hands and my ears during my performances, so incorporating custom made hand accessories and headphones made sense for my brand while also maintaining my personal fashion sense.