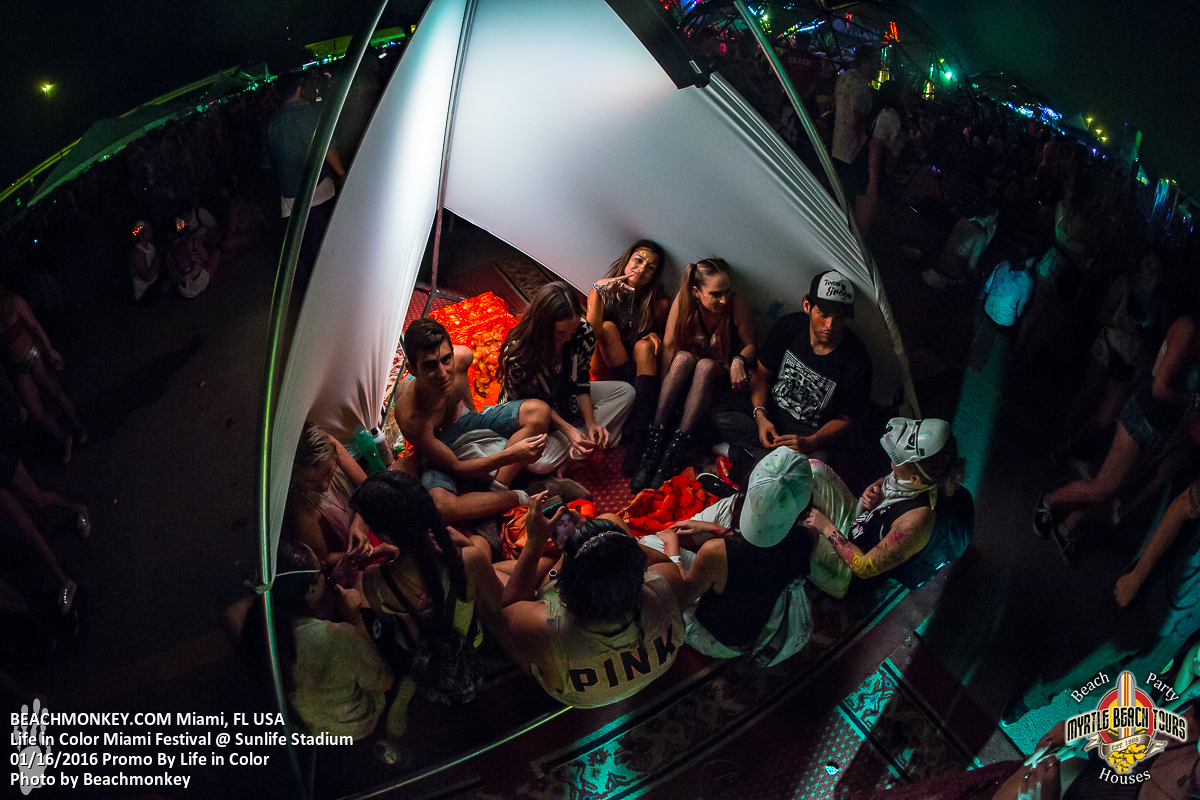 Beachmonkey is running a three-part series on different tribes within the EDM festival collective. The first tribe is one that is a mystery to their fellow revelers and a throwback to the days of Grateful Dead groupies: the New Age Hippies. They are fairly easy to spot: tie-dye, loose clothing, non-Western gear, and hanging out with the occasional goth types – New Age hippies love everybody.
This tribe tends to flock around stages where the DJ is playing trance. They may be sitting in large groups or dancing together, often moving in a liquid, wavy type of motion. At camping festivals you'll find them doing yoga and making their own food, but they may bring yoga (and homemade snacks) with them to just about any venue. They have been known to form pods of a dozen or less and sit in circles for group meditation with one person acting as guru.
Their subdued behavior and search for inner peace as others cavort around them may put off some of their neighbors, who may see them as cultish. But take the time to talk with them. They just might be the friendliest people you'll ever meet. To be continued.
Photo: Beachmonkey