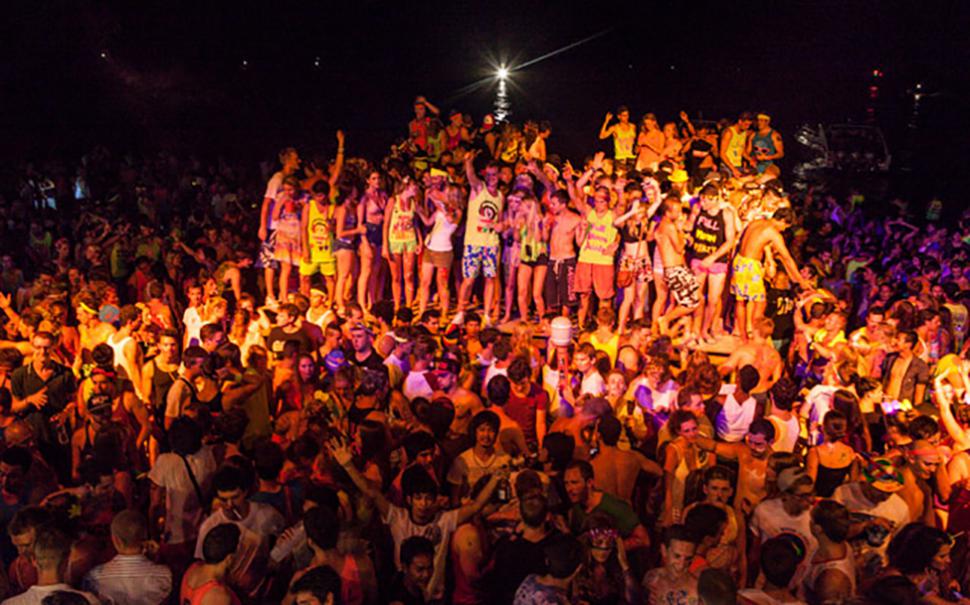 It's an old cliché to bemoan what is compared to what used to be. But as the morning sun rises over the fluoro debris and thousands of empty plastic cups from the night before, it's hard for me to do much else.
I'm standing on a crowded Haad Rin beach on Thailand's idyllic Koh Phangan, home to the original and now infamous Full Moon Party. Hours before, 20,000 bodies writhed together in motion to pulsating house music, fuelled by cheap alcohol and magic mushroom milkshakes. Now, among the rapidly sobering hardcore who continue to dance, a smattering of those bodies dot the beach, their semi-conscious, half-naked torsos slowly roasting in the Thai sun. They lie surrounded by beer bottles, shattered glass, and plastic buckets.
It's all a bit depressing, but of course there's nothing particularly original about any of this. The descent of the Full Moon Party from fabled hippy love-in to an 18-30-club-rave-on-sea has been in motion for years. Once arcane events attended by 30 or so loved up psytrancers who, for all their faults, at least seemed to be striving for some kind of spiritual experience, now the Full Moon Parties seem to be yet another hedonistic playpen for actuarial science students whose idea of a spiritual experience is getting a henna tattoo.
Annabelle, 21, from Leighton Buzzard, told me, "We are going to get very drunk," and that any concerns for safety that she and her group might have were likely to "go out the window after a few drinks." She wore multiple bandages on her legs and arm—the result of a fall from a stage at a party earlier in the week.