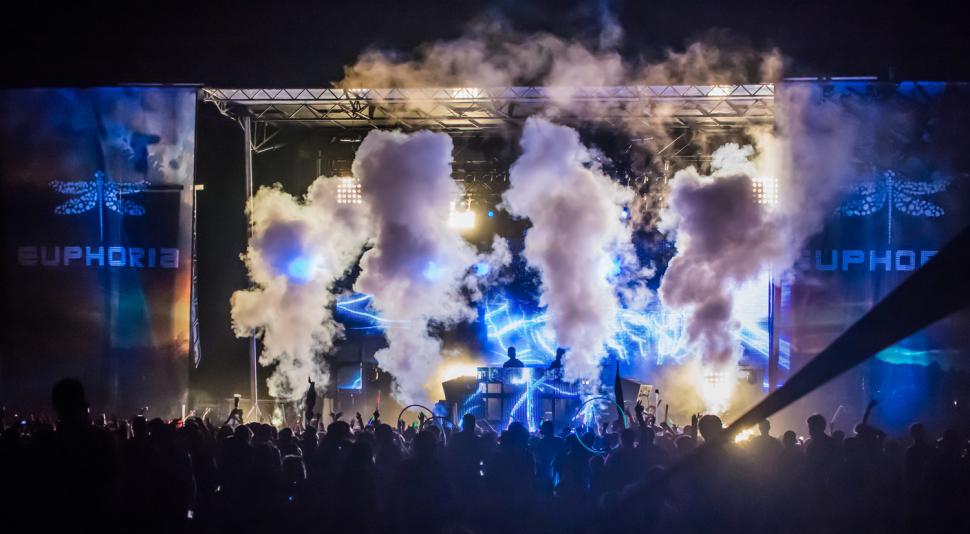 Returning for its 4th Annual appearance, Euphoria is back again to Invade Texas, Carson Creek Ranch this year! Exciting announcements have already been made with Phase One announced including acts such as Pretty Lights, STS9, Adventure Club, Break Science, Emancipator Ensemble, Manic Focus, Late Night Radio, Supervision, Paper Diamond, Zoogma and so much more to be announced!
Started back in 2011, they have been going strong and now they're ready to do it all over again with their 4th annual appearance. From past featured artist appearances from 2012, 2013 & 2014 including, Roger Shah, Calvertron, Datsik, Tommy Trash, ZedsDead, beatsantique, Gareth Emery and so much more they're ready to make a strong presence again. Starting the festival season right this is one show you won't want to miss out on! 3 days of amazing music awaits for new and experienced festival goers, they have all accommodations to please their audience. This is an excellent opportunity for festivals goers who love good music, a chance to make great and long lasting friends, and to reconnect with old/new festival family members all awaits for these 3 days of epic bonding experience.
Euphoria is an experience like none other, with the option for you to rent tents, cots air mattress, lanterns and coolers…this is one festival that has you COVERED! Check their website for more details pertaining to these rental items.
Check out the amazing FULL Phase ONE lineup by clicking the link below!

Euphoria Festival
Also don't forget to check out the Official Euphoria Music/Camping Festival from last year 2014 After-movie right here


Ready or not here it comes! Embrace for an epic scale festival to start 2015 out right! See all you beautiful festival goers there.
Article by: Joe Chung Photography

Photo by: Euphoria