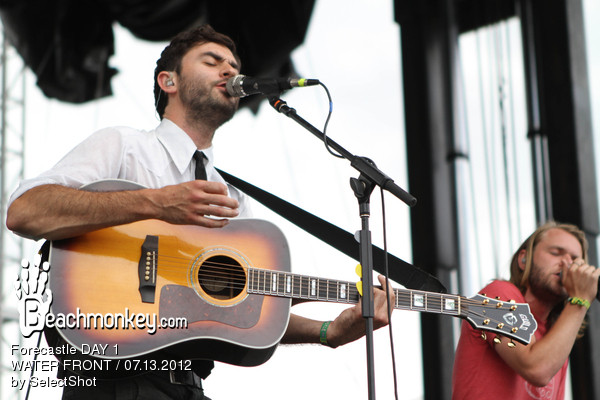 What do geishas, funk, 7 foot tall owls, dubstep, graffiti art, jam bands, and jellyfish have in common? Not much, unless you were at Forecastle 2012 music festival last weekend. The festival that got its start as a grassroots effort in Tyler Park has now been running in Louisville for 10 years.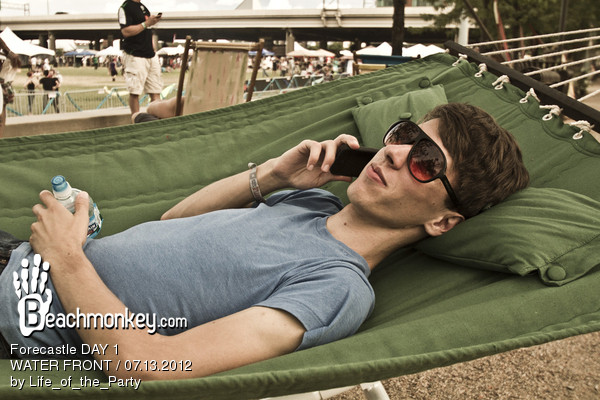 Friday started off hot, sunny, and packed with festival goers lining up well before doors opened. Atmosphere killed their set with old and new tracks, and kept the energy up with lots of audience participation. Later in the night, Sleigh Bells performed an incredibly energetic set with lead singer Alexis Krauss dancing, jumping, and running around the stage as she sang. They definitely were enjoying performing for the larger crowd at Forecastle than they had had at their last show at Zanzabar a couple of years back. Bassnectar closed out the first night of the festival with some heavy bass beats performed from an incredible 20-foot high stage set up of lights, LED panels and strobes.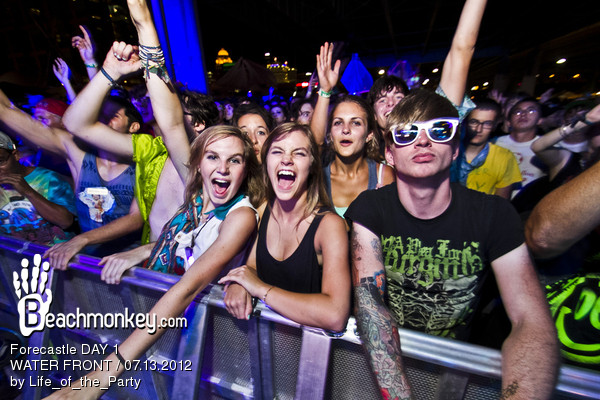 Saturday started out with some frustration when rain pushed the opening back to 4 pm. Festival organizers kept attendees in the loop from their facebook fan page and even updated the app to reflect the slight changes in the schedule that the rain caused. Despite the hiccup, Saturday was packed and performers all gave great performances. Girl Talk was the highlight of my evening. There was dancing on- and offstage, which made his set a blast to watch and had people dripping in sweat by the end. Louisville's own My Morning Jacket, who partnered with Forecastle Organizers to help select the lineup and other festival details, closed out Saturday night with a three hour long set that had fans who traveled from near and far dancing throughout.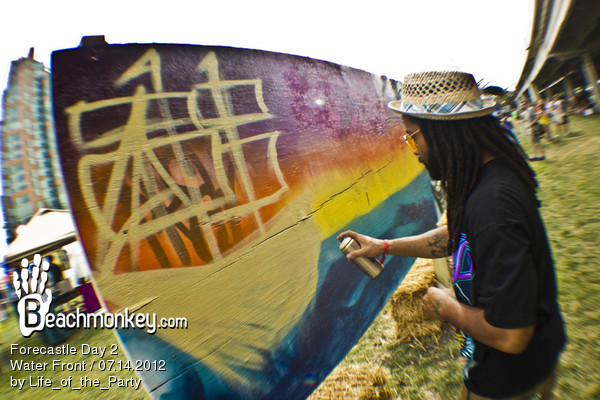 Sunday, the final day of the festival, was a huge success. Even though the weather forecast had call for a 50% chance of rain, the rains never came. I pretty much spent my entire day at the Red Bull stage, absorbing the vibe. I did leave my post for a little bit to check out Beats Antique set and really enjoyed the more low-key crowd, a few of whom seem to think themselves belly dancers as well! I know I shouldn't play favorites, but A-Trak, Daedelus, and Gramatik were probably my favorite performances of the day. Gramatik did a set that ranged from a funk type of a sounds to a stretch of dubstep mixed in. The 18-20 crowd danced their collective rears off throughout this entire set. Daedelus killed it with an amazing live mix set. But the most energetic crowd of the night goes to A-Trak. The set got pushed back a half-hour so his bass wouldn't overpower the smaller stages nearby, but he delay didn't deter anyone. It just caused the crowd to double in size as we all waited. Once he started, the calm crowd turned into a mass of sweaty bodies.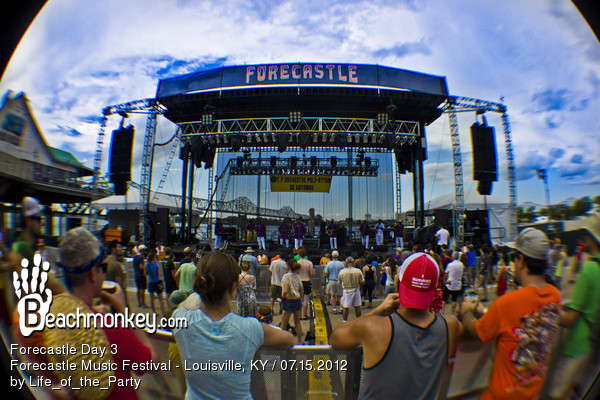 The entire weekend was a blast, and I was so glad for the Camelback stations set up throughout the waterfront. All I had to do was remember to bring in an empty bottle and the people from Camelback filled it for me. The overall vibe here was a bit different than other festivals I've attended; performances didn't just take place on the stages, they were included everywhere within the waterfront. A wall was set up for graffiti artists to create art as crowds milled around getting food and shopping in vendor tents. Small stages were set up under the overpass with mermaids dancing throughout the day and well into the night. Lines of people danced through the sea of attendees with fish, seahorses, and other aquatic creatures on sticks high above the crowd, adding to the nautical vibe of the fest. And I can't forget the 7ft tall owl and geisha walking around near the Red Bull, Starboard, and Port stages, posing for pics with the crowd. With five stages of performers it was impossible for me to attend every performance, especially when I'd get so wrapped up in one artist that I'd forget that there were others. This is definitely not a festival to miss!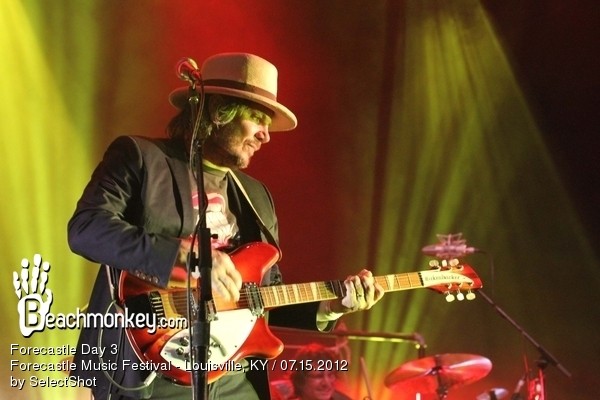 Click here to check out more photos!