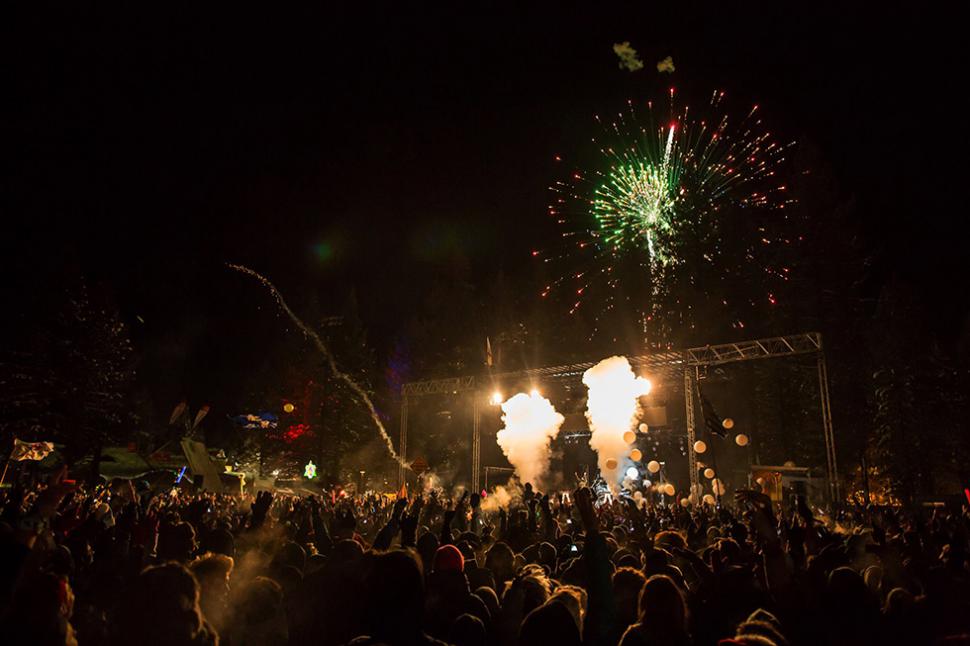 Photo courtesy of snowglobe's facebook fan page
SnowGlobe:

Snow…a forest in Lake Tahoe…and dance music? Before you guess, let's just say it's not a massive bonfire… But rather, a massive music festival. From the same producers of Colorado's spring SnowBall music festival, SnowBall Ventures brings its third and largest SnowGlobe Music Festival to South Lake Tahoe, California on December 29th-31st. The festival features another astronomical lineup with three major headliners: Tiesto, Kaskade, and Cut Copy. Other acts include Dillon Francis, Zeds Dead, Snoop Lion, Kill Paris, The Polish Ambassador, Luminox, Love and Light, and X5IGHT to name a few. SnowGlobe's musical diversity covers everything from the genres of indie and hip-hop, to dance music! This way you'll be able to experience just about everything.
X5IGHT at SnowGlobe:

Fortunately, Beachmonkey.com has had the opportunity to be a part of the festival and is teaming up with one of the artists on the lineup. Chicago-based DJ/producer duo X5IGHT has received the chance of a lifetime. Thanks to SnowGlobe, the duo was given the opportunity to expand their following to the west coast at a very early point in their career. With only a year under their belts, Brandon and Jerry of X5IGHT are extremely grateful for this experience to play in front of a new crowd and put on an unforgettable set. They have spent the last year developing their sound and establishing a strong fan base in the Midwest region, but they decided it was time to try out a new market. The duo has been strongly supported by artists such as Krewella, Pegboard Nerds, and Mutrix. Be sure to follow them through their musical journey and keep an eye out for X5IGHT's name on future festival/show lineups!
Leisure at SnowGlobe:

Along with music, you can also enjoy extreme sports activities such as snowboarding and skiing at the nearby resorts and onsite at the festival. It doesn't get any better than this. With hundreds of thousands of people in attendance, the love and community will be experienced all around.
Each night there will be after parties at the surrounding resorts. For more info: Snowglobe Parties
Visit SnowGlobe for more info on tickets, lodging, and travel options: Snowglobe website
Bring out your winter coats, gloves, hats, and rage faces and come ring in the New Year with us!