The University of Delaware earlier this week suspended the school's rugby team for five years after a party associated with some of its members ended with thousands of students roaming the streets and in some cases jumping on cars.
"[The suspension] would set us back to the Stone Age," Ian Combs, president of the club told the News Journal of Wilmington. "It is basically the death penalty."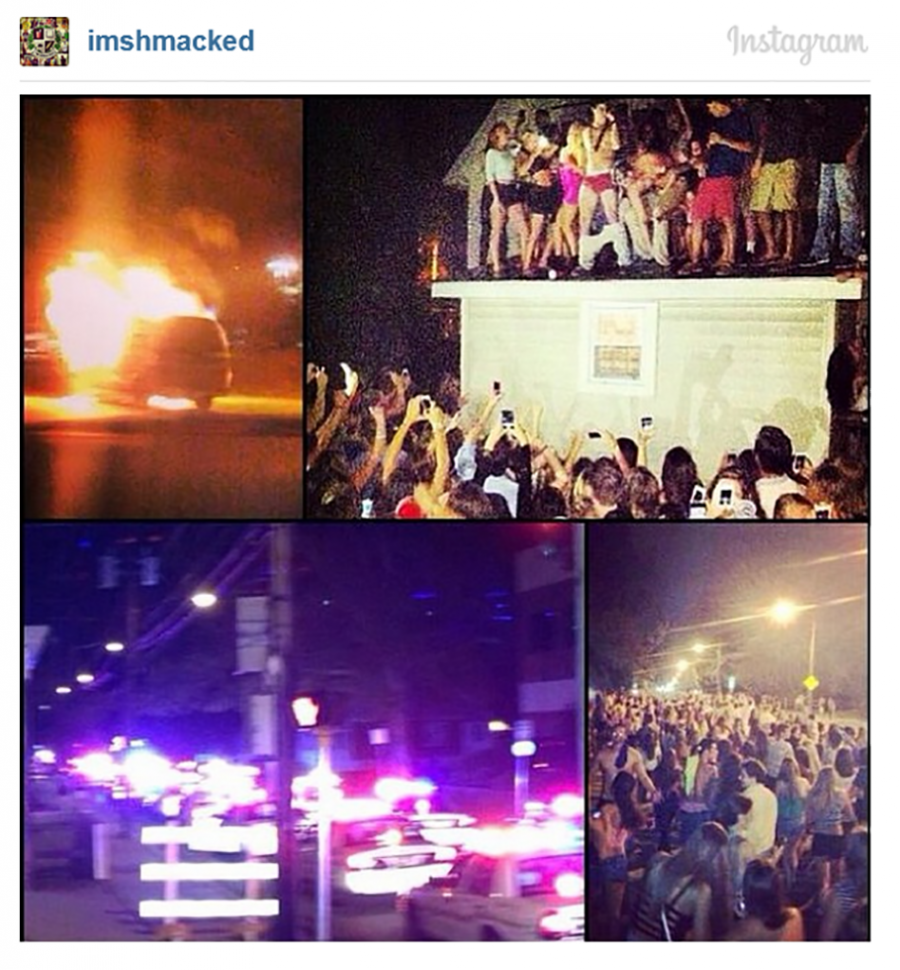 Thousands of students poured into the streets of Newark, Del., on Sept. 9 when the popular YouTube channel "I'm Shmacked" came to town to shoot footage of students partying. UDel students climbed on cars, cheered from rooftops and knocked over trash cans; although photos of a vehicle in flames surfaced, police said they received no reports of such activity. It took a combination of university, local and state police agencies to quell the rowdy students.
The night's events began at a home informally referred to as the rugby house, and police said that when they arrived at 11:30 p.m., they found more than a thousand people and a DJ.